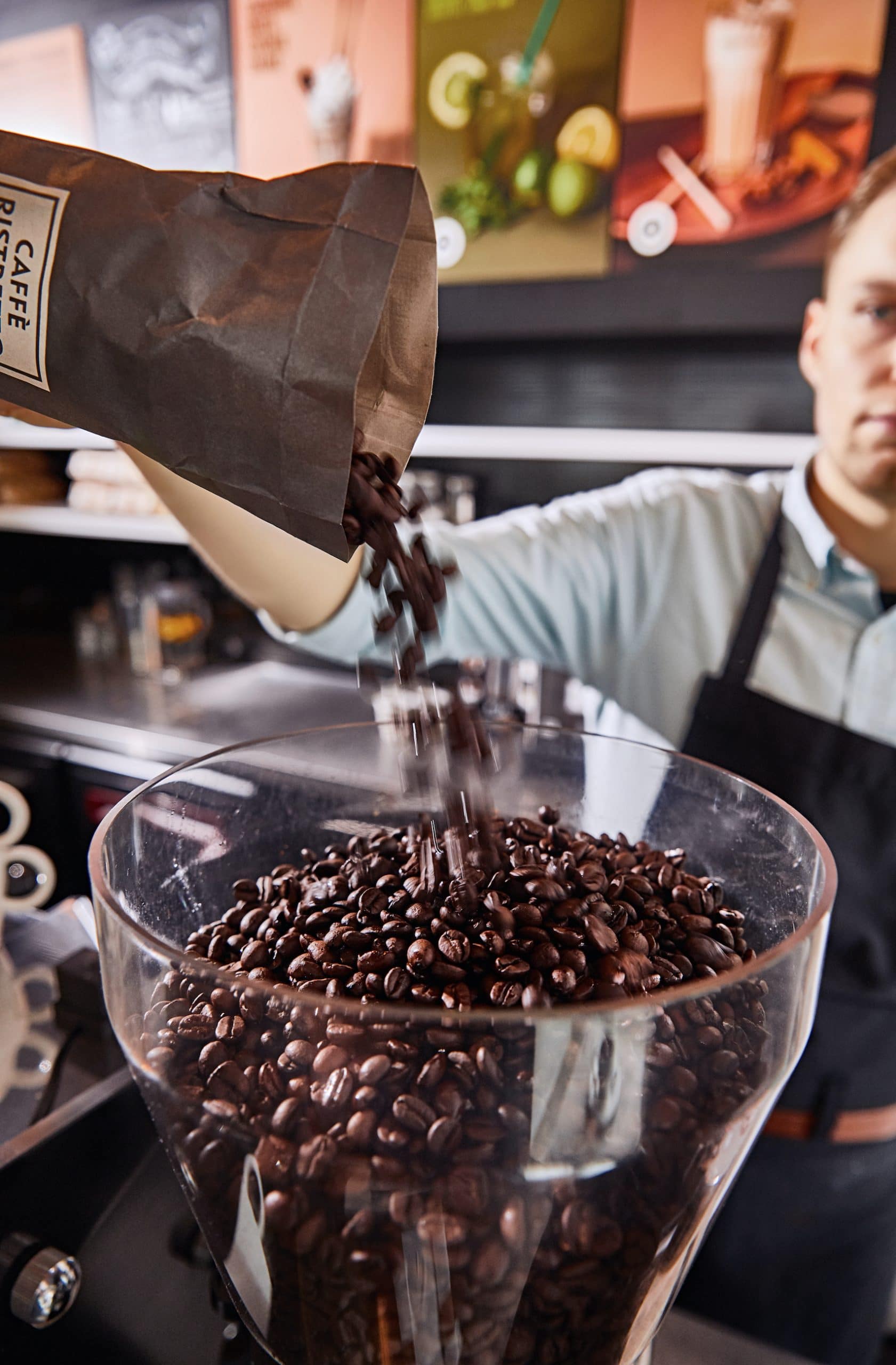 Teamleider Coffeelovers Eindhoven (m/v/x) 28 - 32 uur
Ben jij in staat om samen met je team iedere dag het perfecte koffiemomentje voor onze gasten te creëren? Dan zoeken wij jou!
Met 9 vestigingen in Zuid-Nederland is Coffeelovers een toonaangevend koffiebedrijf. Een moderne plek om van je dag te genieten met traditionele waardes zoals kwaliteit en gastvrijheid. Als je van koffie houdt, kun je bij ons terecht… Feel the love!

WIE ZOEKEN WIJ?
Je bent een vrolijk persoon met flair en overwicht. Iemand die gewend is de handen uit de mouwen te steken. Iemand die kan leidinggeven, coachen en makkelijk met mensen kan omgaan. Een flexibele houding en ervaring in een soortgelijke functie is vereist.
FUNCTIEBESCHRIJVING
Als teamleider Coffeelovers ben jij verantwoordelijk voor onze locatie in Eindhoven. Je zorgt ervoor dat gasten van Coffeelovers adequaat geholpen worden, dat de producten van hoge kwaliteit zijn en dat de zaak netjes en sfeervol is.
Je coacht een gastvrij (compact) team van deskundige barista's en stuurt deze aan.
De teamleider maakt het werkrooster, verdeelt de taken, zorgt ervoor dat medewerkers opgeleid worden en motiveert ze. Je werkt mee als volwaardige kracht achter de bar of in de bediening. Je zorgt voor een kloppende administratie van kasgelden en zaken die met personeel te maken hebben.
WAT BIEDEN WIJ?
Wij bieden jou een afwisselende en uitdagende functie binnen een familiebedrijf met groeiambities. De organisatie kenmerkt zich door een dynamische en open minded werksfeer. Er wordt een marktconform salaris geboden met passende secundaire arbeidsvoorwaarden zoals onder andere de beste cappuccino's in town en een fiets- en bedrijfssportregeling.
SOLLICITEREN?
Ben je geïnteresseerd in een van deze functie(s)? Stuur jouw cv en motivatie naar personeel@blanchedael.nl